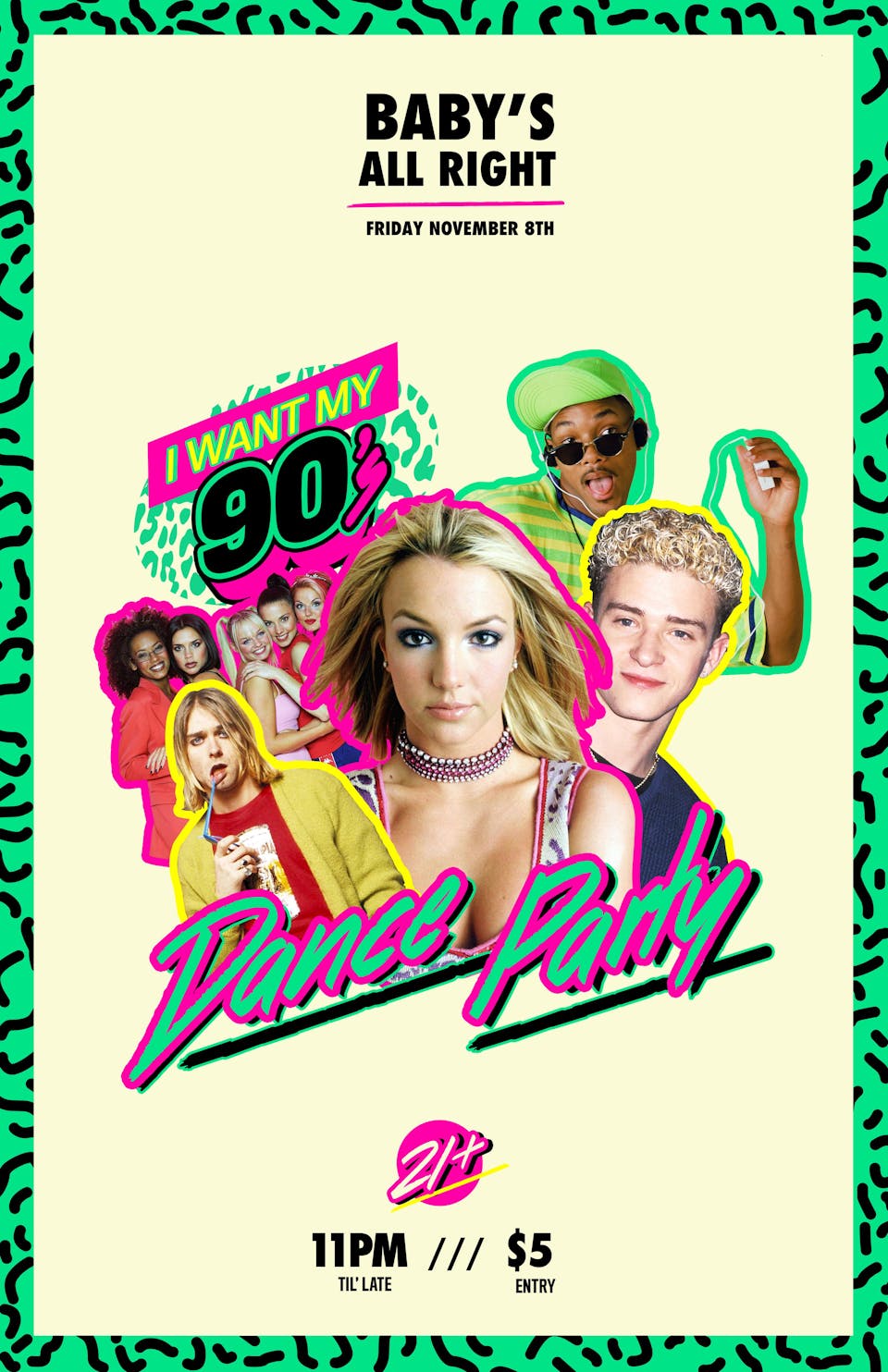 ~++~
Are you living La Vida Loca? Do you smell like Teen Spirit? Head to Baby's All Right to get jiggy to all your favorite hits of the 90s!
Our resident DJ will take you back in time with the best tunezof the decade. 📺💃✨
From No Doubt to Nirvana, to Spice Girls, Oasis and Alanis thrown in the mix, this party will have you ready to Jump Around 😜
$5
21+ | 11pm til late!
Venue Information:
Baby's All Right
146 Broadway
Brooklyn, NY, 11211