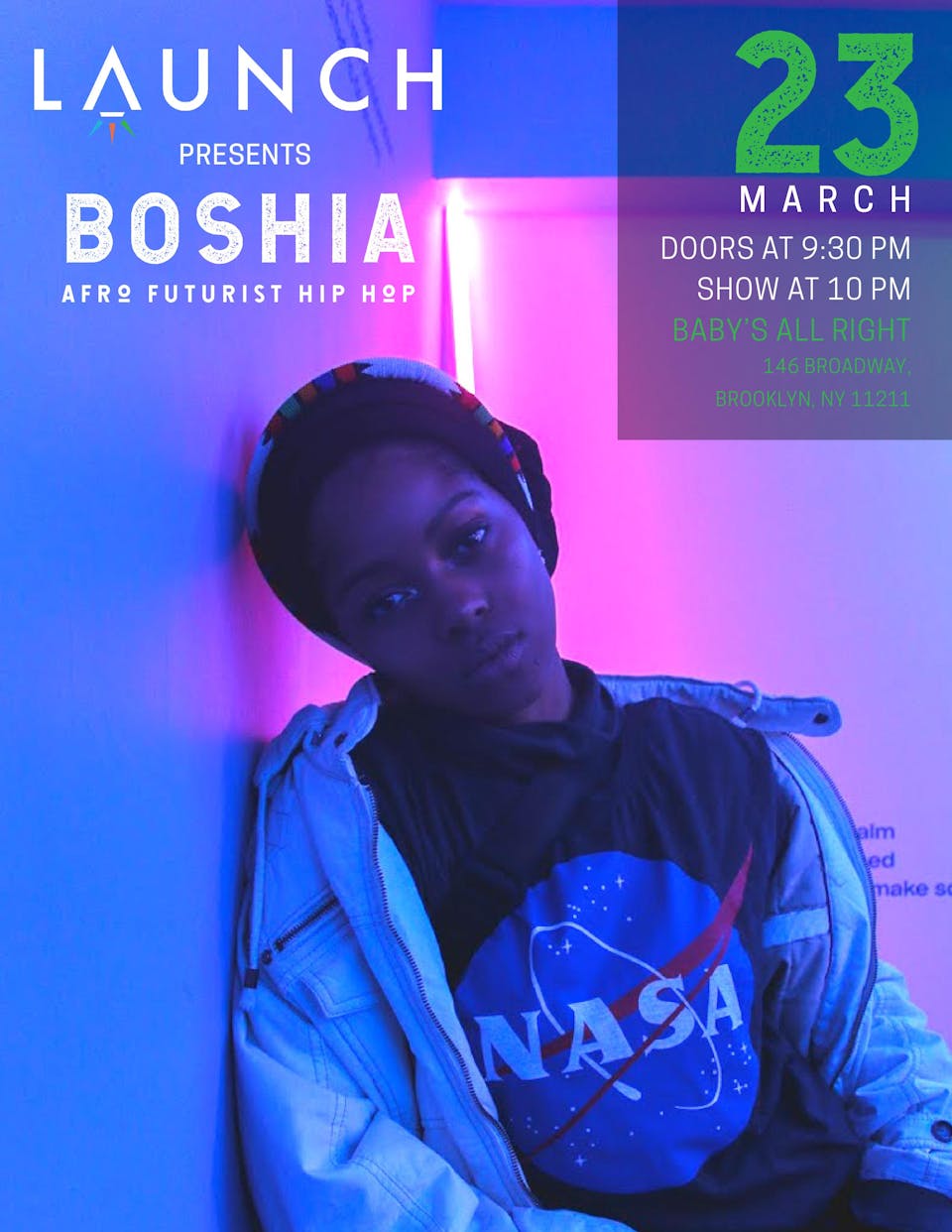 ~++~
Boshia Raejean is a transformational Speaker, Model, Artist, Teacher, and Art Director from Newark New Jersey.
Her purpose is to educate humans on the importance of the foundation in our humanity, through the Black Sci-Fi experience, Afrofuturism. She boldly use her lyrics, fashion, and content to question the world we live in.
She's shifting the way Hip Hop is seen and utilized in academia, fashion, film, and social media through her fresh perspective and passion.
It is one of Boshia's many purposes to manifest a space for Humanity to build Social, Communal and Global Change through the art of Music.
Don't miss this very special live appearance at the Brooklyn's legendary Baby's All Right, on Thursday, March 19th.
Launch Global is honored to share this mission with Boshia and to present this once-in-a-lifetime show.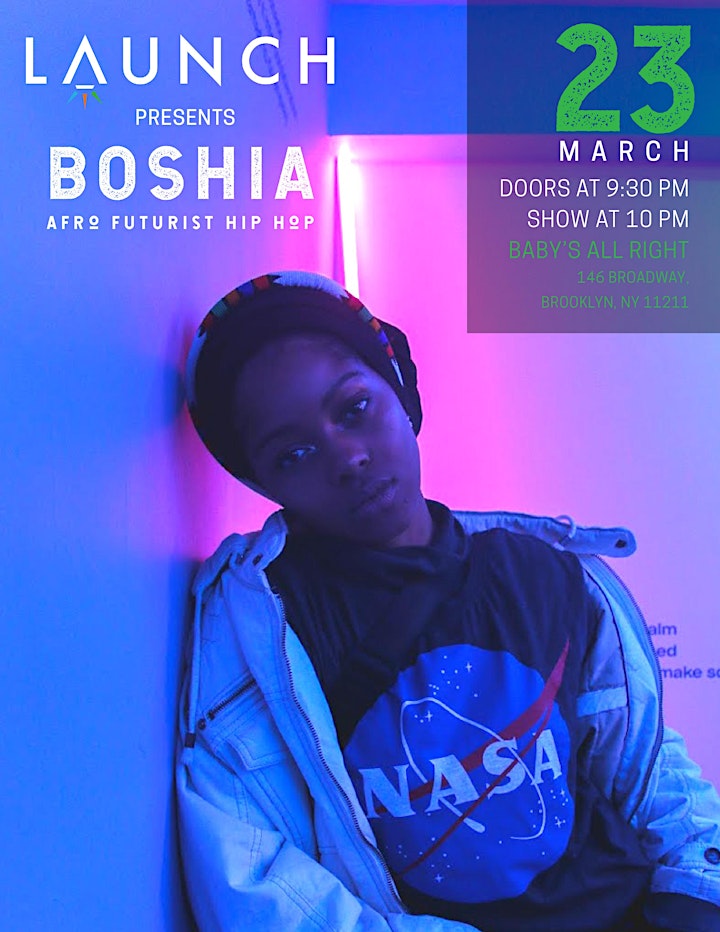 Venue Information:
Baby's All Right
146 Broadway
Brooklyn, NY, 11211