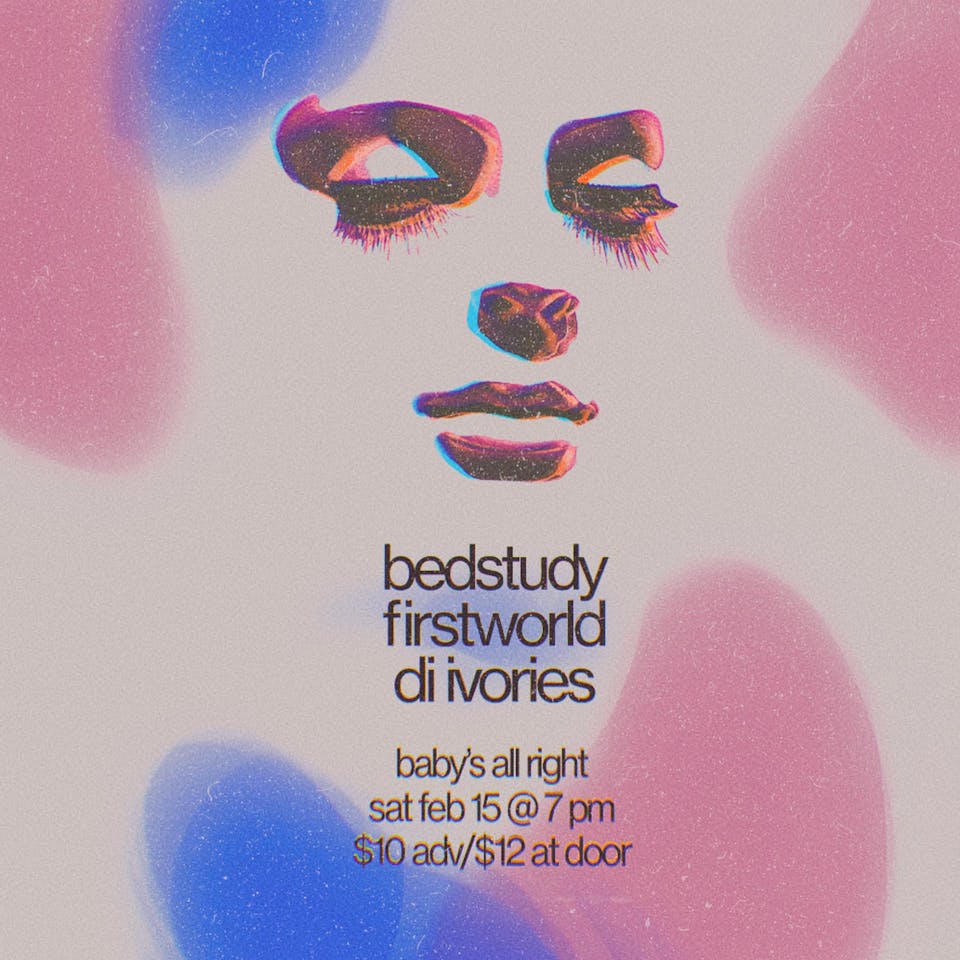 ~++~
Bedstudy is a vapor soul trio based in Brooklyn, New York with roots in Alaska and Florida. It began in 2016 as a collaboration between Peter Baldwin and David Plakon, with Ranson Vorpahl joining on drums and production in 2017.
The group worked with director Moses Moreno on a music video for their first release "Ø (Arms Away)." The video premiered on Paper Magazine in December 2017. In February 2018, Bedstudy signed with Grand Jury records. "NE1" was released in May of 2018 as the first single with the label.
Their first collection of songs "dot wave" came out in February 2019. It was recorded and produced primarily in the basement of the band's studio apartment in Bed Stuy, Brooklyn. After production, they took it up state to Black Rock Studios to mix and finish production with Andy Baldwin (Bjork, St. Lucia, HAERTS).
They're currently working on the follow up to dot wave.
~++~
Firstworld is the musical endeavor of Miami producer and artist Kris Alvarez. Firstworld was birthed in 2016 as a way to write darker music than Alvarez's former project Sigh Kicks.
The first single released by Alvarez under the new moniker, "Firstworld" garnered the attention of heavy hitters Birp FM and Spotify's Fresh Finds playlist, as well as landing on Hype Machine's top 20. Firstworld's debut EP "I'm Right Here" also made waves charting on NACC's Top 200, as well as being praised by FMBQ as a top 30 album. With new singles set to release through 2019, Alvarez is exploring various themes on anxiety in the form of love songs.
~++~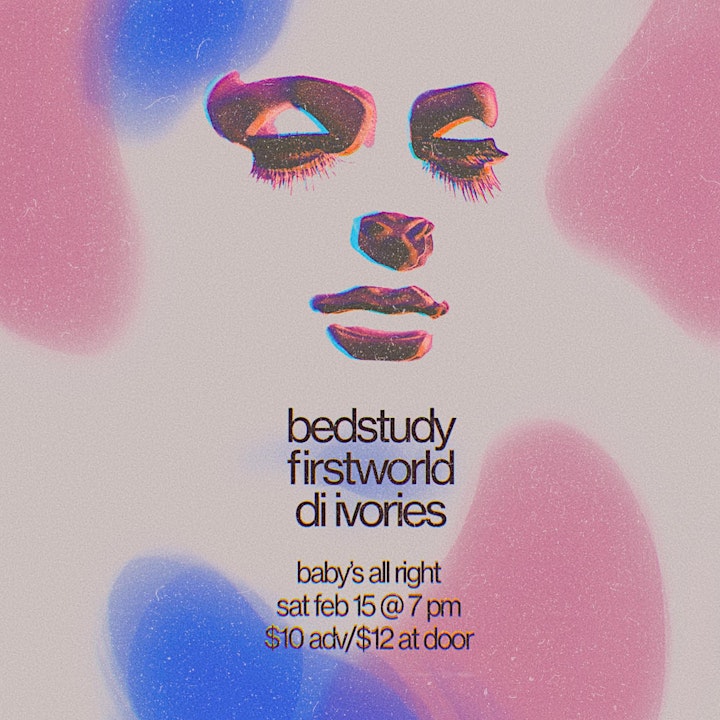 Venue Information:
Baby's All Right
146 Broadway
Brooklyn, NY, 11211