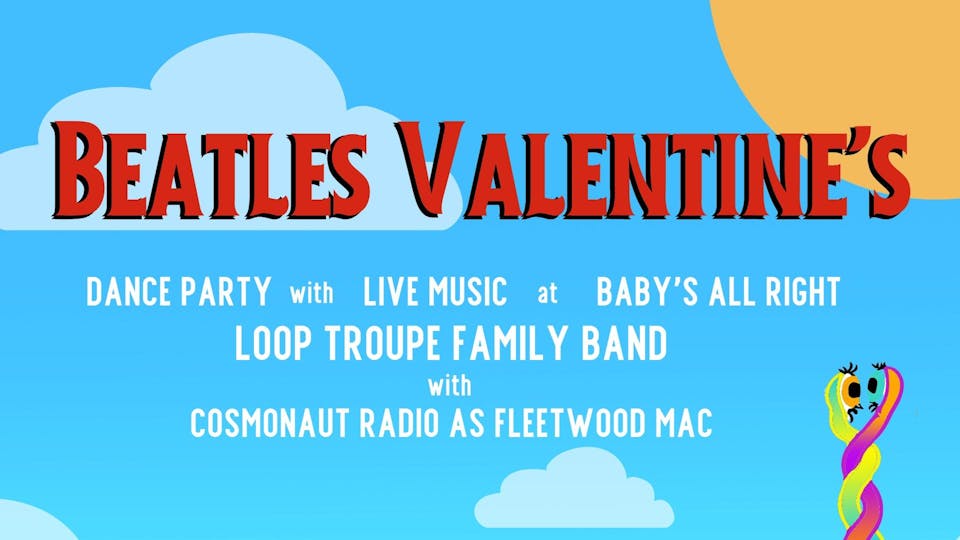 It's Valentine's Day… and ALL YOU NEED IS LOVE!
So come together at Baby's All Right where the Loop Troupe is hosting a BEATLES VALENTINE'S DANCE PARTY!
Loop Troupe Family Band as The Beatles // 8:15pm
with a little help from our friends Kimberly Berg, Eli Bridges, Liam Enright , and Brian Falduto!
Cosmonaut Radio as Fleetwood Mac // 7:15pm
Doors at 7pm
You're gonna dance through the night! You're gonna hold each other tight!
And you're such a lovely audience, we might even take you home with us!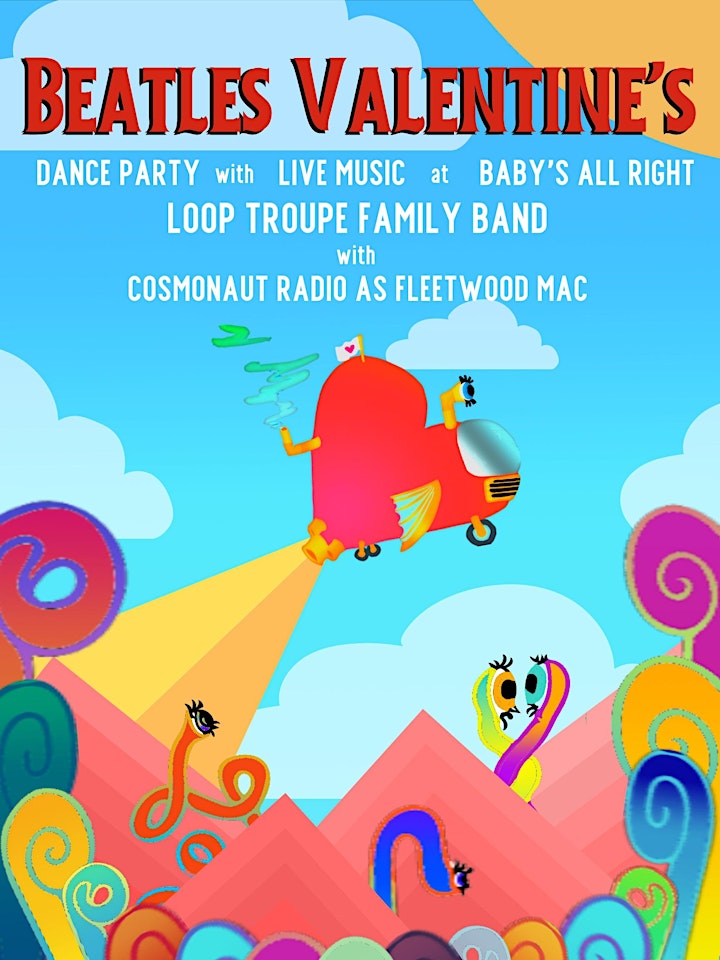 Venue Information:
Baby's All Right
146 Broadway
Brooklyn, NY, 11211